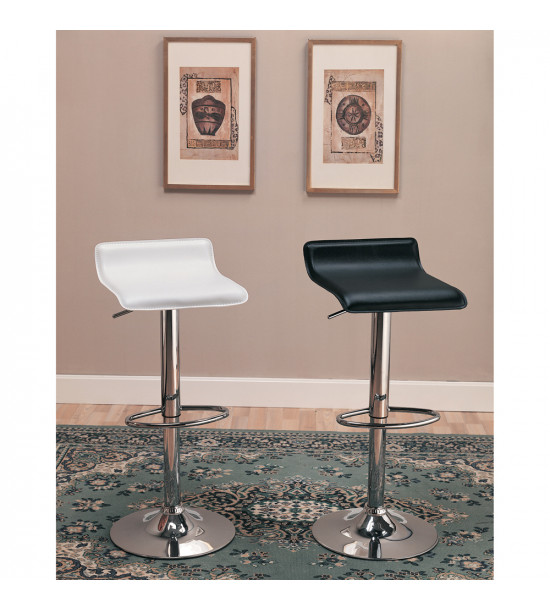 Coaster Furniture Counter Height Bar Stool Set of 2 120390
Please Note:
Product is sold in pairs of 2
Choose from this selection of modern barstools, bar tables, and accent chairs. Each barstool offers adjustable height seating and is manufactured with a durable steel construction with a high polished chrome finish. Upholstered in durable leather-like vinyl.