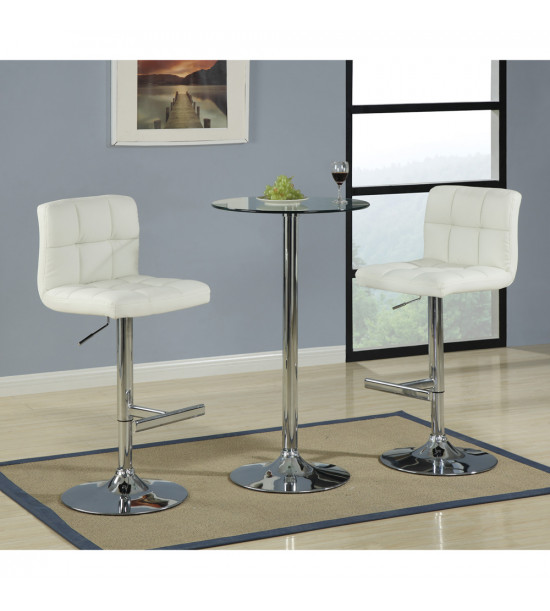 Coaster Furniture Dinettes Bar Stool Set of 2 120356
Please Note:
Product is sold in pairs of 2
Add this lovely bar table to your entertainment room for a touch of chic contemporary style. The smooth round table rests above a sturdy chrome finished metal base. Bar stools come in three different colors and styles. Pull up your favorite bar stoools and you're ready for a party.